Kleeto Hiring For Software Tester For Fresher | Kleeto Off-Campus Recruitment Drive 2021 |
About Company
Kleeto is founded with the vision of simplifying the paper management and ultimately reduce the usage of paper to the bare minimum working towards a greener world.Consider the number of documents corporate have in their possession that are, to a large degree irreplaceable: accounts, HR, legal etc.; and the kind of risk they are exposed to every day: loss, theft, termites, dust, and moisture.With kleeto, you can rest assured by giving these documents where they will be stored with the utmost standards of security, indexed for easy access within seconds and delivered to your address on demand.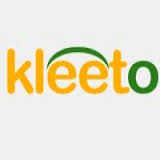 Company Name:

Kleeto Next Gen Paper Solutions Pvt. Ltd.
Job Position: Software Tester
Required Deg

ree:

B.Tech/B.E.(CS/IT) 2020/21 Batch
Job Location:
Gurgaon
Experience Level: 0 – 1 Years
CTC:

2.16 LPA
Skill Required
Candidates should have strong technical skills in PHP.
Candidates should be self-motivated.
Able to work in a fast paced and agile development environment.
Development of rich applications using Core Php, MySQL, HTML, CSS, Javascript, JQuery,Bootstraps and Ajax.
Maintain knowledge of latest web standards and technologies and apply in project as required.
Strong problem solving and analytical skills as well as he/she will be handling the projects with team as well as independently.
Strong documentation and presentation skills
Interview Process:
Written Round
Face to Face Round
Important Notice and Disclaimer:- JobsInfoGram platform is a free Job Sharing platform for all Job seekers. We don't charge any cost and service fee for any job which is posted on our website, neither we have authorized anyone to do the same. Most of the jobs posted over JobsInfoGram are taken from the career pages of the respective organizations. Jobseekers/Applicants are advised to check all the details when they apply for the job in order to avoid any inconvenience.
Important Note While Applying for Jobs:- Do read all the instructions and requirements carefully while applying for the job. All the further communications from the organization will be done on your registered Email ID's. Always have a look at your Mailbox once your CV is shortlisted in order to be aware of the further round details.
More Job Updates
AgreeYa Solutions Hiring For Trainee – Digital Analyst For Fresher | AgreeYa Solutions Off-Campus Recruitment Drive 2021 |:Click Here To Apply
Acies Hiring For Trainee – Digital Analyst For Fresher | Acies Off-Campus Recruitment Drive 2021 |: Click Here To Apply
Orchid Hiring For Jr. Developer – .Net For Fresher | Orchid Off-Campus Recruitment Drive 2021 |: Click Here To Apply
Setlmint Hiring For Software Engineer For Fresher | Setlmint Off-Campus Recruitment Drive 2021 |: Click Here To Apply
Geotrackers Hiring For Software Developer For Fresher | Geotrackers Off-Campus Recruitment Drive 2021 |:Click Here To Apply
Decimal Technologies Hiring For Web Developer For Fresher | Decimal Technologies Off-Campus Recruitment Drive 2021 |:Click Here To Apply
Clarity Travel Hiring For Software Engineer For Fresher | Clarity Travel Off-Campus Recruitment Drive 2021 |:Click Here To Apply
Geotrackers Hiring For Software Developer For Fresher | Geotrackers Off-Campus Recruitment Drive 2021 |:Click Here To Apply
Bridging Technologies Hiring For Business Analyst For Fresher | Bridging Technologies Off-Campus Recruitment Drive 2021 |: Click Here To Apply
Bridging Technologies Hiring For Android Developer For Fresher | Bridging Technologies Off-Campus Recruitment Drive 2021 |: Click Here To Apply
Bridging Technologies Hiring For QA Tester For Fresher | Bridging Technologies Off-Campus Recruitment Drive 2021 |: Click Here To Apply
Bridging Technologies Hiring For Backend Engineer For Fresher | Bridging Technologies Off-Campus Recruitment Drive 2021 |: Click Here To Apply
Bridging Technologies Hiring For Frontend Engineer For Fresher | Bridging Technologies Off-Campus Recruitment Drive 2021:Click Here To Apply
Greenway Health Is Hiring For Associate Software Engineer For Fresher | Greenway Health Off-Campus Recruitment Drive 2021 |: Click Here To Apply
BYJU'S Is Hiring For Software Engineer Android For Fresher | BENGALURU | BYJU'S Off-Campus Recruitment Drive 2021:Click Here To Apply