Orchid Hiring For Jr. Developer – .Net For Fresher | Orchid Off-Campus Recruitment Drive 2021 |
About Company
Orchid is a boutique consulting and application services company focusing on providing value to small and medium enterprises (SMEs) through innovative business solutions and commitment to quality. We are comprised of a team of committed professionals combining experience in technology and consulting with domain knowledge to "make IT work". We are driven by strong internal processes which help us deliver value to customers.
We have worked in various industry sectors including Construction, Services, IT, Cement, FMCG, Food Processing, Retail, Real Estate, Manufacturing, Trading and Distribution, Chemicals, Telecom, etc. Our knowledge of these verticals will help you discover implementable best practices which will drive efficiency. Orchid was founded with the vision that fact-based management can be brought into small and medium businesses with simplistic tools.
Our software services and our BI product, EasyReports Business Intelligence, is built around that vision. EasyReports BI is an easy to use Business In elligence tool which provides scalable, flexible and affordable reporting solutions. Our BI product offers the best in class features with the latest technology options. We, therefore, offer customers both the flexibility of in-memory analysis with the efficiency of OLAP.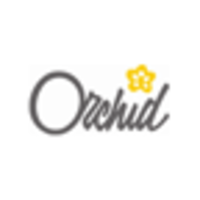 Company Name:

 Orchid Technical Consultancy P Ltd
Job Position: Software Engineer
Required Degree:

 B.Tech/B.E.(CS/IT)2021 Batch
Job Location:  Kolkata
Experience Level: 0 Years
CTC:

1.8 LPA
Roles & Responsibilities
Understand client / internal product requirements
Understand algorithms and design approaches
Work as .NET developer in C#
SQL Queries / Stored Procedure in MS SQL Server
OOPS concepts should be strong
Data Structures and Algorithms
Design Patterns
Interview Process:
Google Meet / Face to Face Round
Important Notice and Disclaimer:- JobsInfoGram platform is a free Job Sharing platform for all Job seekers. We don't charge any cost and service fee for any job which is posted on our website, neither we have authorized anyone to do the same. Most of the jobs posted over JobsInfoGram are taken from the career pages of the respective organizations. Jobseekers/Applicants are advised to check all the details when they apply for the job in order to avoid any inconvenience.
Important Note While Applying for Jobs:- Do read all the instructions and requirements carefully while applying for the job. All the further communications from the organization will be done on your registered Email ID's. Always have a look at your Mailbox once your CV is shortlisted in order to be aware of the further round details.
More Job Updates
Setlmint Hiring For Software Engineer For Fresher | Setlmint Off-Campus Recruitment Drive 2021 |: Click Here To Apply
Geotrackers Hiring For Software Developer For Fresher | Geotrackers Off-Campus Recruitment Drive 2021 |:Click Here To Apply
Decimal Technologies Hiring For Web Developer For Fresher | Decimal Technologies Off-Campus Recruitment Drive 2021 |:Click Here To Apply
Clarity Travel Hiring For Software Engineer For Fresher | Clarity Travel Off-Campus Recruitment Drive 2021 |:Click Here To Apply
Geotrackers Hiring For Software Developer For Fresher | Geotrackers Off-Campus Recruitment Drive 2021 |:Click Here To Apply
Bridging Technologies Hiring For Business Analyst For Fresher | Bridging Technologies Off-Campus Recruitment Drive 2021 |: Click Here To Apply
Bridging Technologies Hiring For Android Developer For Fresher | Bridging Technologies Off-Campus Recruitment Drive 2021 |: Click Here To Apply
Bridging Technologies Hiring For QA Tester For Fresher | Bridging Technologies Off-Campus Recruitment Drive 2021 |: Click Here To Apply
Bridging Technologies Hiring For Backend Engineer For Fresher | Bridging Technologies Off-Campus Recruitment Drive 2021 |: Click Here To Apply
Bridging Technologies Hiring For Frontend Engineer For Fresher | Bridging Technologies Off-Campus Recruitment Drive 2021:Click Here To Apply
Greenway Health Is Hiring For Associate Software Engineer For Fresher | Greenway Health Off-Campus Recruitment Drive 2021 |: Click Here To Apply
BYJU'S Is Hiring For Software Engineer Android For Fresher | BENGALURU | BYJU'S Off-Campus Recruitment Drive 2021:Click Here To Apply
Nielsen Hiring For Trainee Analyst For Fresher | Nielsen Off-Campus Drive 2021:Click Here To Apply
Thomson Reuters Hiring For Software Engineer | Fresher |Thomson Reuters Off-Campus Drive 2021:Click Here To Apply